Training Through Tending*
*tending: the action of care both physically and emotionally
keywords
ux
research for AI
design for new public space
system design for future of agriculture

tools
Illustrator
After Effect
3D modeling
3D printing,
Physical prototyping
Audition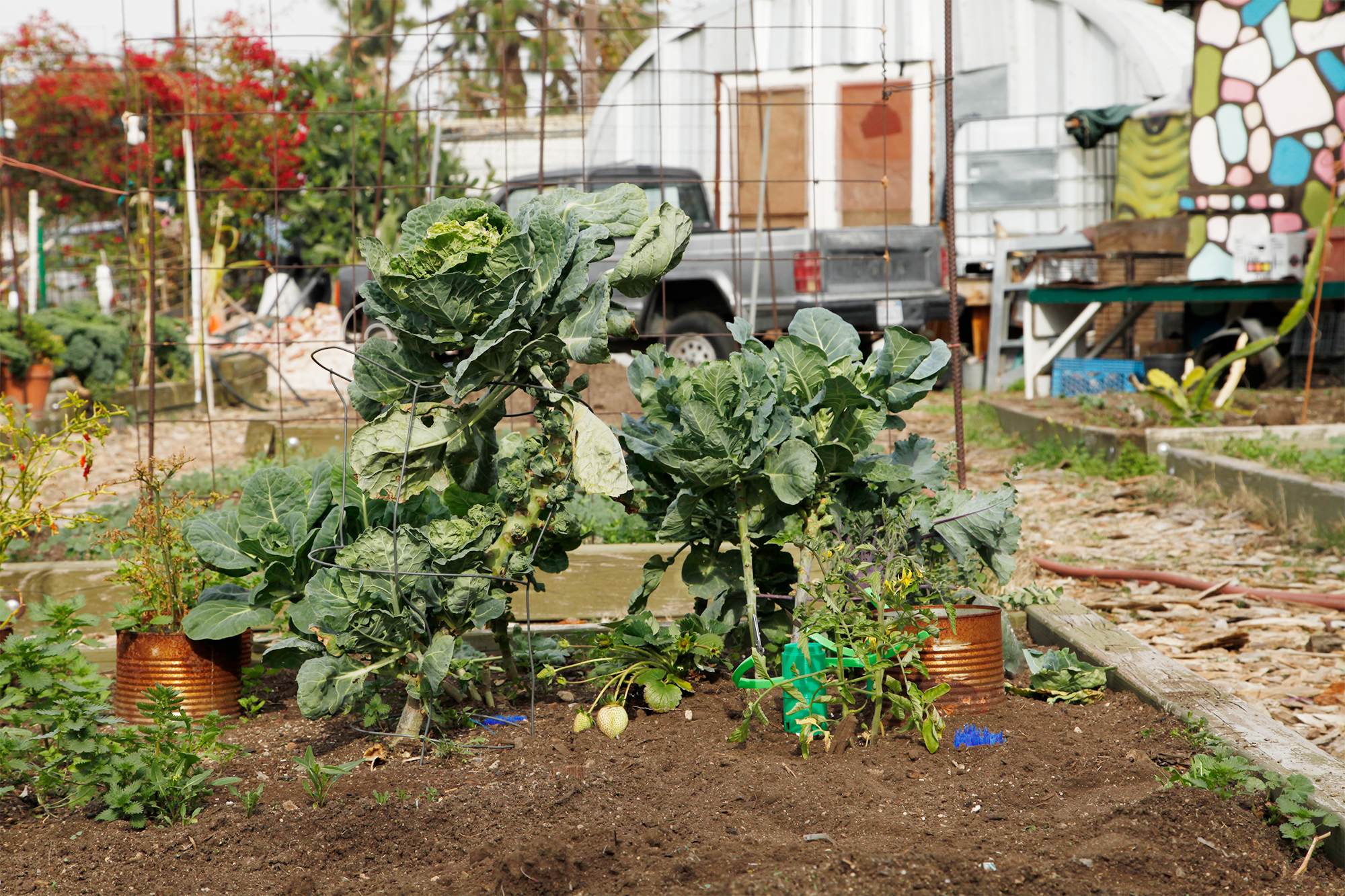 photo1: community garden
photo2: the installation for TTTTraining through Tending
is a
design research
investigation that explores the process in which
AI systems learn human bias
through the
act of tending plants
.
Instead of thinking about labor shifting from the human to robot, I want to design the process that allows the user involved in the first step of agricultural production, rather than consuming the product in the end.
What is the responsibility of the user? How could AI robots as an agency to actively care for plants like a human?
Training through Tending
imagines a process through the care of a single plant, or the
proxy plant
, that in turn affects the care of thousands and millions of other plants in industrial scale farming–for every act of tending the proxy plant receives, the thousands of other plants in the large scale operation grow the same way.
The project imagines a new technofuture in the small-scale urban farm space by bring in a symbiotic relationship between technology and nature.
The project challenges the form and composition of the industrialized agriculture landscape by bringing together the experience of personalized community gardening and the vast scale of industrialized mass agriculture.
multichannel video - please play two video at the same time

photo3&4: security camera hidden in the grass to indicates the user's action of tending plants is under surveillance/ photo4: the screen and the camera form a feedback loop that gives the user real-time recording
photo5&6: pruning robots in the field/photo7: grass robot & other forms of robots
photo7&8: vinyl landscape pattern on the wall and floor to show the scale
landscape map
new public garden space
process sketches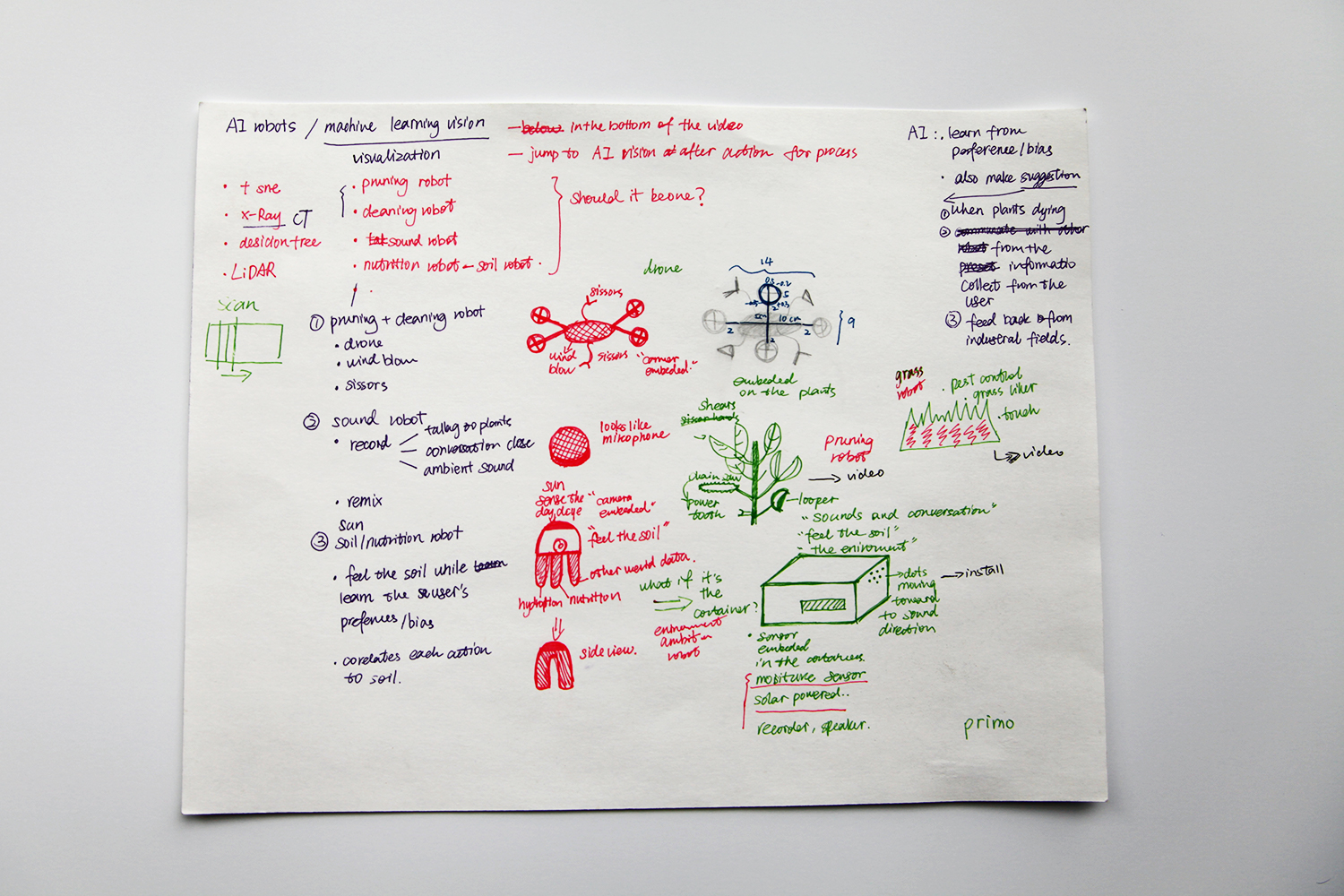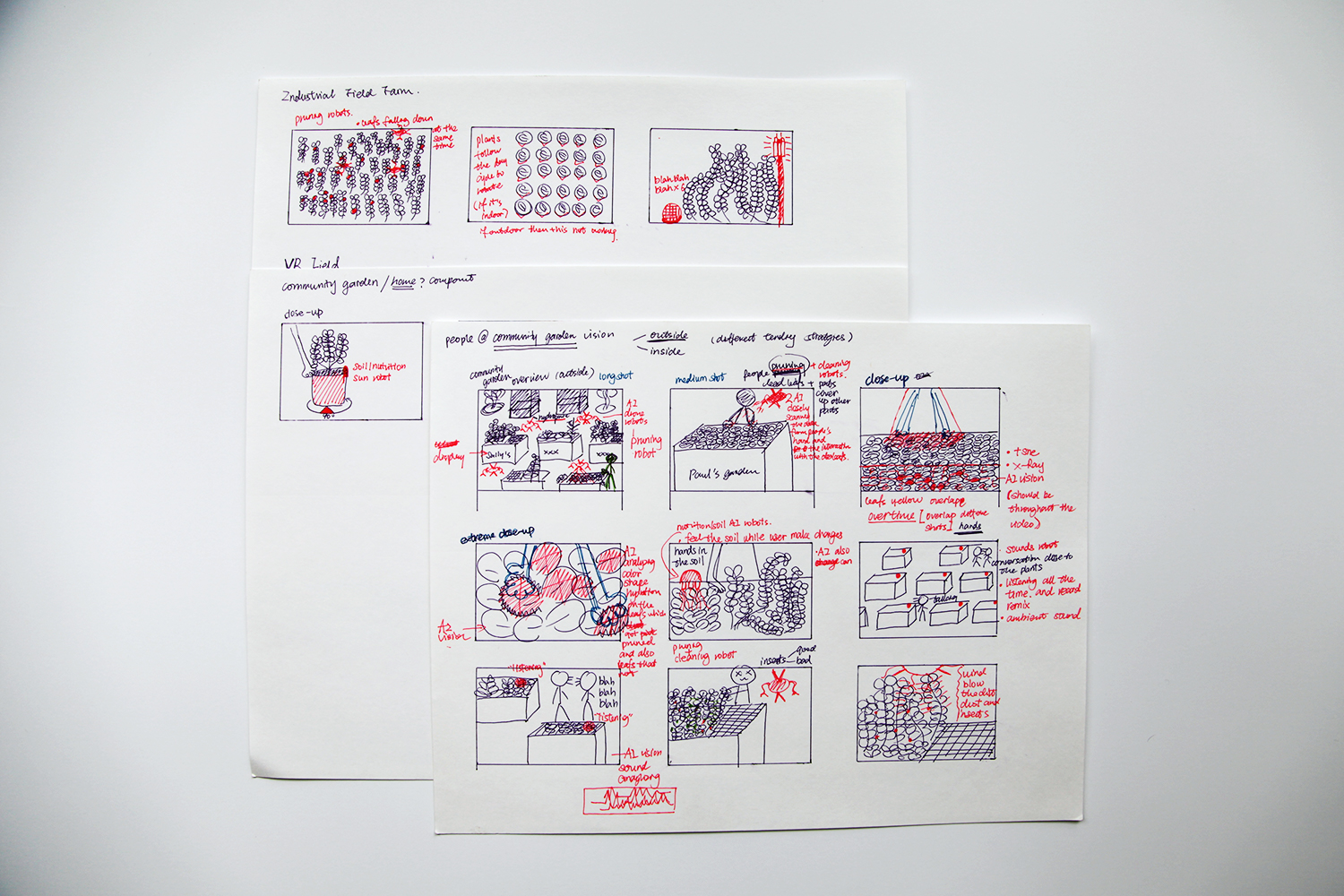 Thanks for watching!